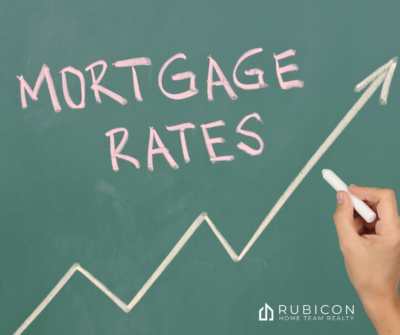 As you probably have already heard, the Fed's just announced its largest rate hike in almost 3 decades.
So what does that mean for real estate?
While the Fed's are trying ease our inflation woes and keep our economy from dipping into a recession, mortgage rates are increasing. This comes as no surprise. We were all talking about it back in January. We knew this was coming as 30 year mortgage rates were predicted to be in the mid-fives by year end. Well, we are passed that at roughly 6.28% for a 30 year loan. The market is shifting…quickly.
Looking to sell?
Home sellers are going to see fewer bidding wars for their property as the buyer pool is shrinking from it's all time high. They will also not see well above list price offers like we did 6 months ago. It's going to be imperative that sellers find an experienced agent that goes above and beyond to market their property to get top dollar and not have a for sale sign parked in the front yard for months on end.
Looking to buy?
"On the same $300,000 mortgage, the monthly payment has risen from $1,265 in December to $1,800 today," NAR chief economist Lawrence Yun said in a statement. Yes, that news is depressing, however, if you need/want to buy a house there is still good news for you. Because the buyer pool is shrinking, you'll unlikely be in a huge bidding war for your dream home. You might even be able to negotiate in the near future, which really hasn't been the case for the past year+. Buyers may just have to look at homes in a slightly lower price range from 6 months ago to have it meet budget needs with the increasing rates.
To sum it all up, we really just have to wait and see! We can make predictions all day long and have an idea of what is to come, but at the end of the day it really depends on how quickly the economy stabilizes. Hopefully, the Fed's will get their "soft landing" that they are wanting and our economy will level out.