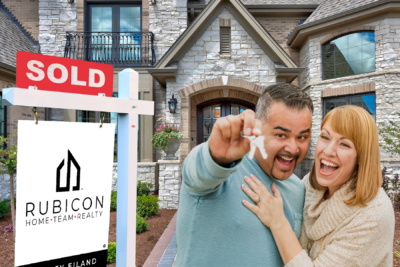 Positive Vibes 
Many think the housing market is all doom and gloom because of higher mortgage rates and higher home prices.  Yes, these things are happening, but it's not all bad.  Let's take a look at the positives!
Days on Market
National average days on market stood at 14 last month, which is the lowest on record since NAR started collecting this data in 2011.
Homes priced correctly are selling quickly.  Great news for sellers!
There is more inventory to choose from! Great news for buyers!
We are seeing fewer bidding wars because listing prices are more accurate and in sync with appraisals, and demand has decreased.
It is important to find an expert Realtor® in your market area to help with pricing and marketing strategies that will help you sell your home quickly.
First-Time Home Buyers
Another trend we see, is that despite the current state of our economy, first-time home buyers are making up around 30% of home purchases.  This is super encouraging for the market.
Rising rent prices have been driving this trend for first-time buyers.  For many, it just makes more sense to buy and with more negotiating room than they've had in a couple years, buyers would rather invest in a home purchase than be subject to more rent hikes.
"Based on trends at this stage in the housing and business cycle, I expect affordability to be the bigger driver than availability moving forward," Danielle Hale, chief economist for Realtor.com said in a statement.
Inventory Growth
With home sales slowing, inventory is growing.  We've desperately needed growth in inventory. The lack of inventory and high demand caused the market to go nuts and prices to rise rapidly. With the market settling down, prices are leveling out and there are more options for buyers.
Positivity is good for the soul, and there's still plenty to be optimistic about in this market.