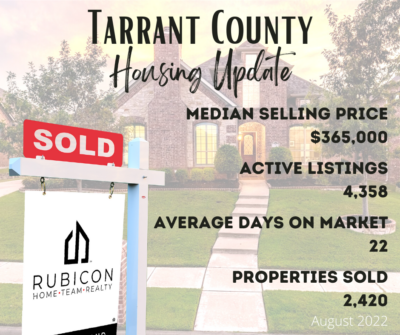 The average days on market increased by 5 days from last month. If your home is marketed and priced well, then you likely could have it under contract in less than a month.
Inventory is still low, with only around 2 months worth on the market. What does that even mean? If no new homes were listed, we would have enough on the market to last around 2 months.
So, is it a good time to sell?
That is the question for many. Of course, life circumstances may not give you a choice. You may have to relocat because of a job. Maybe you need to move to be closer to family. So, is it a good time to sell in the DFW metroplex?
The short answer isyes.
Yes, because there is still a lot of demand. We are a fast growing area. A quick Google search will tell you that around 300 people move to the Dallas area each day. So, demand for homes is still high. The supply is growing, but is still low, so that also helps sellers out. Higher a great agent, do your research and price your home correctly. The days are gone where you can put a crazy price tag on your home and still get 15 offers above ask. Price correctly, and you are likely to still make money if you've owned your home for a couple years.
If you need a fantastic Realtor® in your corner, we would love to earn your business!